curiouschic.com
Magic Multi-port Support Clothes Hangers
Sale price Price $19.99 Regular price $24.99 Unit price / per
Tired of reorganizing your closet every time it gets messy? We've got a solution for you! This Multi-Port Clothes Hanger has 9 holes to hang clothes from, with an anti-skid design! No more unnecessary time-consuming sliding.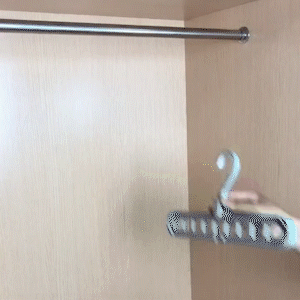 The foldable and 360-degree rotatable design makes it possible for you to maximize your storage space like never before, becoming quickly a staple in many homes, not only because they help with storage but because they make finding your favorite clothes easier than ever!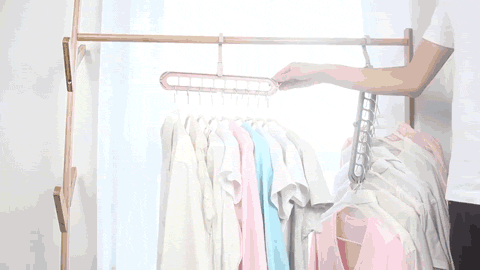 This Multi-Port Clothes Hanger has 9 holes to hang clothes vertically, also effectively anti-skid. And its convenient rotation and folding design could greatly save your cabinet space. It's a must-have item for your home.
It is designed to hold a tremendous amount of weight and maximize closet space. When purchasing this, you're really getting 18 hangers in total because of the functionality and innovative hanger design, saving you space, time, and money while neatly organizing.
Our Multi-port Support Hanger is useful for both small and large closets, the rotating and folding hangers can save 50% of your wardrobe space and keep your clothes neat, so no more wrinkles! If you have a little closet in an apartment, dorm, or other limited space this is EXACTLY 

what you need.